In celebration of Earth Month, Kiehl's has teamed up witht he Canadian Wildlife Federation on a special edition of their cult favourite Avocado Eye Cream.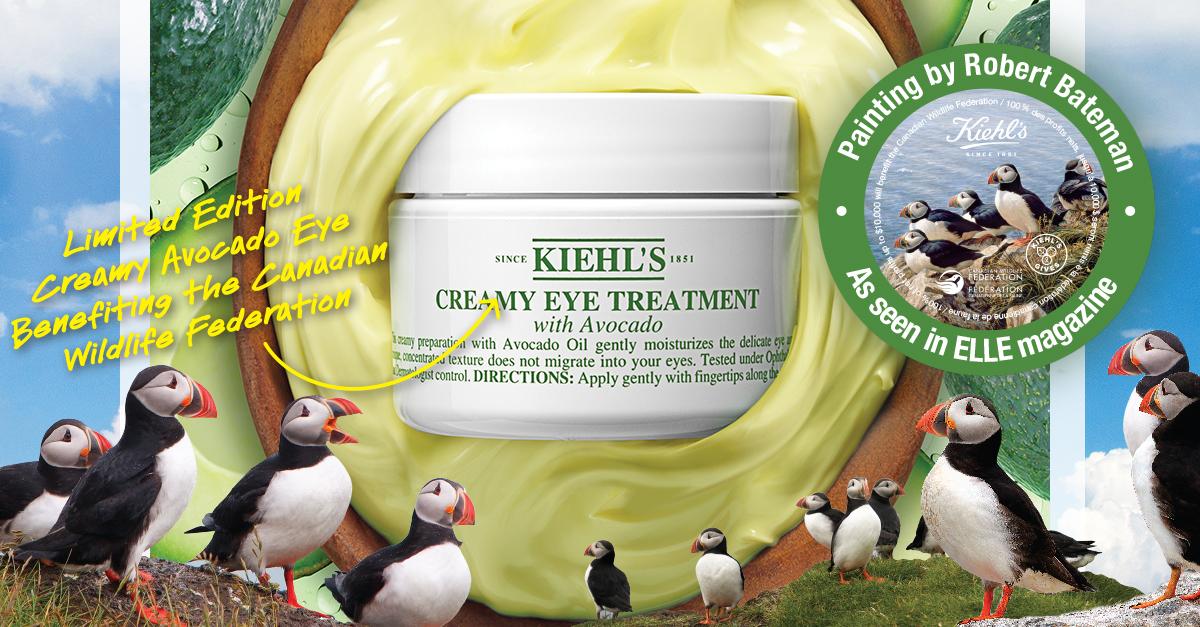 100% of net profits will be used by Kiehl's to symbolically adopt 300 Puffins as part of the CWF's Adopt a Species program.
The adoption funds will be used to support research projects to help better understand threats facing Canada's at-risk seabirds and ensure their habitat is conserved through the CFW Endangered Species program.
In other beauty news
Diptyque launches candle inspired by Beverly Hills
Soo Joo Park is l'Oréal's first Asian-American spokesmodel
Marc Jacobs launches new fragrance: Mod Noir
Gucci Westman to leave Revlon
Dr. Frederic Brandt, Dermatologist, passes away